OCEANO BOUTIQUE HOTEL & GALLERY (condominium units available)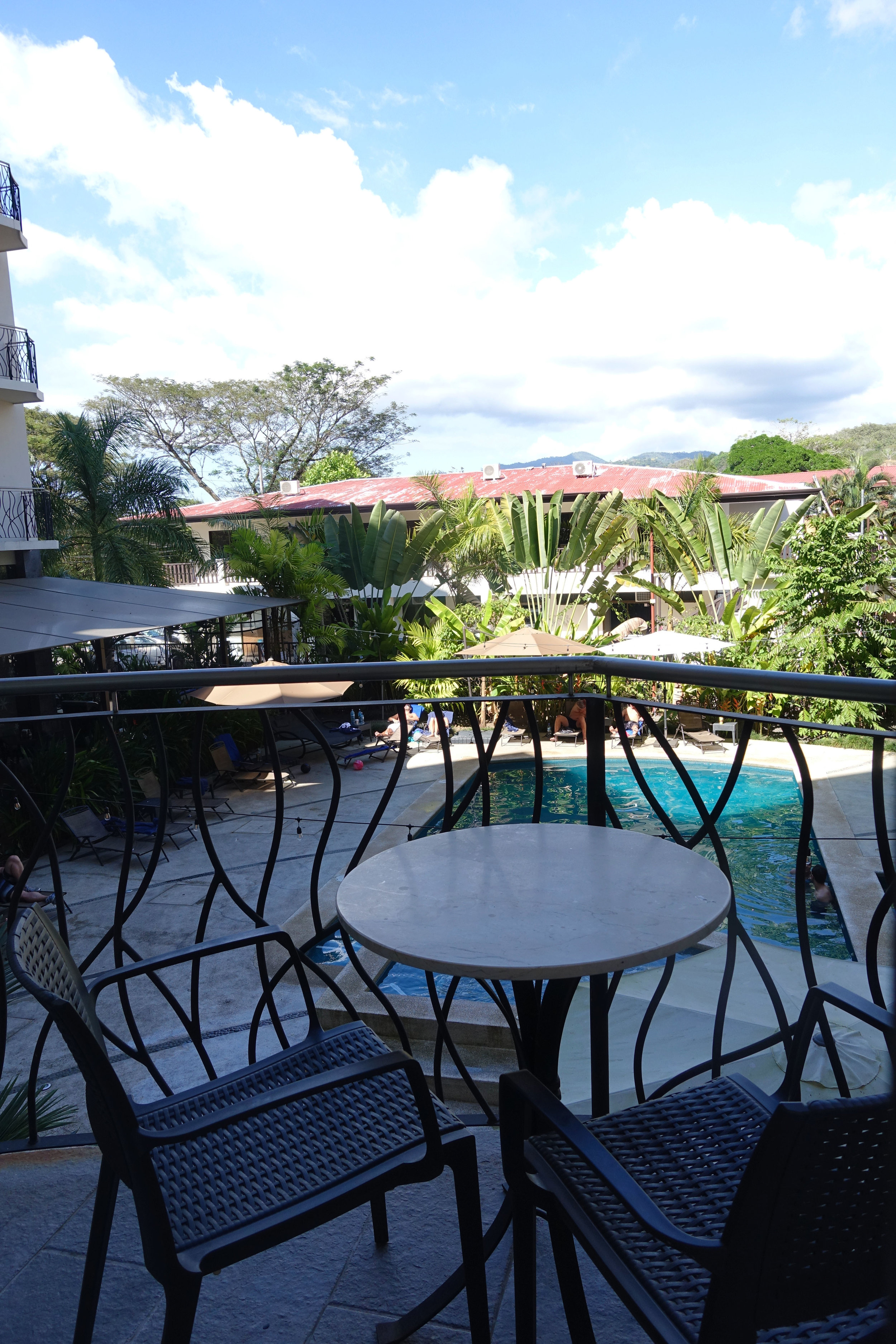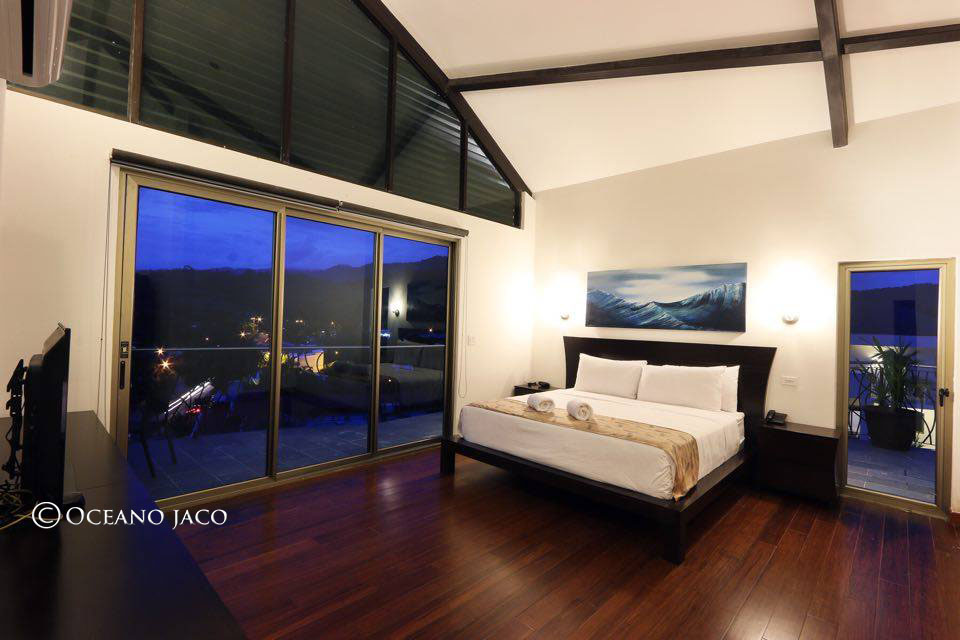 Oceano Boutique Hotel & Gallery is a 6 floor building, consisting of a total of 46 units. Located in Jaco Beach on the Central Pacific coast of Costa Rica, just a walk away to over 65 restaurants, bars, banks, large supermarkets and attractions. It's also only a 1 hour drive to Manuel Antonio, 5 minutes to Los Suenos and 5 minutes to Hermosa. Take the new highway east and in only 1 hour, you're in San Jose with its world class health care, fine dining and shopping.
(please note different unit types are shown, inquire for unit specific photos)
UNIT TYPES/# of each:
21 - 1 bedroom units
12 - 2 bedroom units
9 - Special 'lock-out' units
4 - Spectacular 3-bedroom penthouse units
THE RENTAL PROGRAM:
All of Oceano's units are fully-titled and their owners can choose if they wish to participate in the rental program. Oceano's marketing expertise and professional hotel management team assure a truly care-free ownership and quick returns on your investment.
The on-site management team takes care of all rental activities such as publicity & advertising, bookings, accounting, maintenance, customer service and housekeeping while you're away; and split the rental revenues 62% to owner and 38% to management.
The Monthly HOA Maintenance Fee starts at just $242 (depending on the type of unit), and it covers insurance, building maintenance, Internet, Cable TV, 24/7 security and common areas upkeep.
THE EXPERIENCE:
The Hotel is designed to deliver the ultimate living experience. From the moment you enter the lobby the building reveals its unique architecture and artistic design. Owners and guests can enjoy 5-star hotel amenities & services such as:
· 24/7 Front Desk & Security
· Ample parking
· Restaurant with complimentary room service
· Fitness Center
· Spa with room service
· Swimming pool & outdoor jet tub
· Art Gallery & Souvenir Shop
· Mini-Market with a grand wine selection
· Conference & Events Hall
· The hotel regularly produces special events, festivals and live music performances
· Oceano is Pet-friendly!
Guests will find themselves marveling at different art works and unique details throughout the hotel and socialize at the pool-side restaurant & bar. The Hotel experience is inherent throughout the project as a perfect balance of beauty, design and functionality.
The last remaining units available:
-1BR Kitchen Suites (ground floor, 3rd floor or 4th floor - pool views)
-1.5 BR Duplex Loft (5th floor - mountain views)- SOLD
-Last Unit of it's kind! 2BR Grand Suite (ocean & city views)
-2 Spectacular 3BR Penthouses (Amazing 180° views of mountains & city)
CONTACT US FOR AVAILABLE OCEANO REAL ESTATE & UNIT SPECIFIC INFORMATION