ocean front titled luxury property - $2,400,000 USD - the "enchanted villa"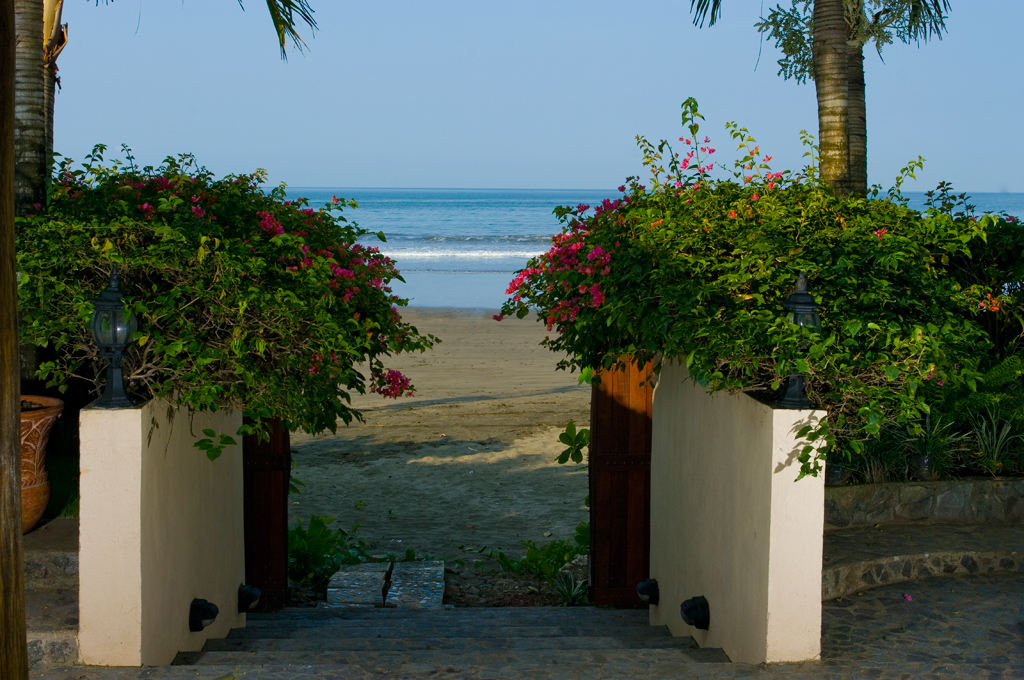 Villa Encantada means "Enchanted Villa". It is located on the Central Pacific Coast, in the south end of Jaco. The Villa comfortably sleeps 12 in a 5 bedroom, 4.5 bathroom beachfront setting. Enjoy direct access to the beach, a gorgeous private pool and proximity to downtown Jaco. Unlike many villas with modern style, this property seeks to maintain the customary look and feel of Costa Rica, reminding you that you are in an exotic paradise, free to relax and have fun.
The villa uses many locally sourced woods, and craftsmanship that reflects Latin style. The structure and design combine the tropical nature of the country with the luxurious, relaxing nature of the beach in this unique, one of a kind home.
The main villa wraps around the pool and courtyard, which extends throughout the property. On one side of the pool sits the main kitchen, dining room and living room. These lead to the outdoor dining area, centrally located next to the pool. On the other side of the pool is the master bedroom with views of, and direct access to, the beach. A guest suite is also located here.
Almost hidden within the courtyard is the guest cottage with its own master bedroom, full bathroom and kitchen, with adjoining guest room.
The outdoor dining area acts as a central meeting area for meals, conversation and fun. Enjoy the beautiful ocean view while relaxing with friends and family by the pool. The outside dining area features ample seating, a built-in fountain, barbecue pit and lounge area.

This home boasts fantastic investment potential as a luxury rental property and already generates steady rental ROI.
If you would like additional information or to arrange a showing, please use the form below, or Contact Us